As I near the end of my research experience here at Johns Hopkins, I am struggling to sort out the mixed emotions going through my mind. A full 2,975 miles from home, I would be lying if I told you that the homesickness had not yet managed a grip. But as I begin to wrap up my experiments and assemble the culminating poster I will present in a week, I cannot help but think fondly upon my time here and wish that it wasn't coming to an end.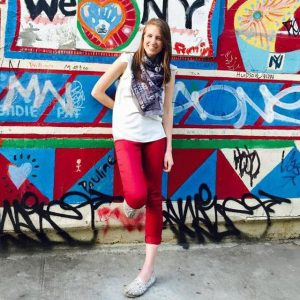 My adventure began just a mere two months ago in May 2015, as I boarded the Amtrak train at a bustling Penn Station situated in the heart of New York City. On my way to Baltimore, I found myself brimming with a combination of crippling anxiety and boundless excitement. Coming into this experience with very little background in research, I feared rejection, I feared the unknown and, above all, I feared failure.
Which emotion was stronger at the time, I cannot say, but within a week of beginning my assignment in the lab of Seth Margolis in the Department of Biological Chemistry, my nervousness was quickly calmed. Thinking back now, my excessive worry was completely unnecessary. I was welcomed warmly, more so than I could have imagined. Almost instantly, I was fully accepted into the lab camaraderie. In fact, on many occasions I could not help but boast to my fellow interns that I had received the most serendipitous placement.
I asked more questions than an obnoxiously inquisitive toddler. I repeatedly made mistakes and occasionally failed 15-hour-long protocols in the final hour, much to my chagrin — and likely the significant irritation — of my graduate student supervisor. But throughout this process, I have come to terms with my fear of failure, understanding that mistakes are simply a natural aspect of the scientific method.
I've come to appreciate that every experiment has a degree of uncertainty. A hypothesis itself simply indicates a gap in knowledge, and then seeks to offer the best explanation to the problem.
It is a valuable lesson for life: The concept that we ought to form our own individual compasses via trial and error while still keeping in mind that minor mistakes, and utter failure, are simply a necessary part of the process.
It has been such a privilege to have the opportunity to learn here alongside wonderful individuals I will never forget. I cannot begin to thank all of the graduate students and my principal investigator for the incredible patience they demonstrated with me. As I head home shortly and return to school in the fall, I will undoubtedly remember the experience I gained, impart the lessons I learned and remain forever grateful for the opportunities I was granted.
Guest blogger Kelsey Hopland is a summer research intern at Johns Hopkins. Learn more about Kelsey and her fellow interns: http://ow.ly/QdXYN