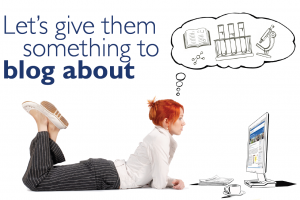 Do you blog? Journal? Write in your spare time? Are you interested in pursuing communications at any level in parallel with your professional training? We need you!
The Biomedical Odyssey blog is dedicated to showcasing the accomplishments of the students, postdocs, residents and fellows here at the Johns Hopkins University School of Medicine. And we want you to help write it.
Thousands of people read the blog each month and they could be reading your story.
Applications are now being accepted. If you're interested, please send your application to the Biomedical Odyssey editorial team by 8 a.m. on Monday, Feb. 26. You can also contact the Biomedical Odyssey editorial team about opportunities for guest blogging.