Although it is pivotal for a successful academic career, instructing young grad students and postdocs in grant writing is an often missing training component. Fortunately, the National Institutes of Health (NIH) offers devices via its Individual National Research Service Awards (NRSA), or F grant, by which graduate students and postdocs can apply for their own funding. I was lucky to write a successfully funded NRSA grant during my graduate career, and I just last week finalized my submission for one of NIH's postdoc fellowship awards. With those experiences under my belt, I want to offer a few tips.
1.      Allow for ample time.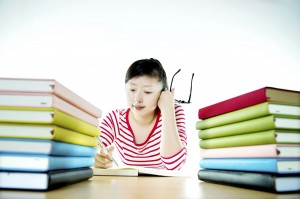 Standard due dates for NIH's NRSA fellowships are April 8­­­, Aug. 8 and Dec. 8. For graduate students, the application process usually begins after their qualifying exams are completed. For postdocs, the application can start any time after joining their research lab but should be done within the first year; wait too long and your potential for further training decreases in the eyes of reviewers.  Personally, I suggest two to three months of time for writing, figure preparation and data accumulation. Depending on your mentor, multiple rewrites of the grant may be involved. For something as important as a fellowship, you do not want to get into crunch mode and produce an application with errors or ill-conceived training plans.
2.      When writing, do not forget that the focus should be on training.
Unlike an RO1 grant, an NRSA fellowship is more concerned with training future scientists, not having the best preliminary data or idea. Although data are important, the training environment and techniques/skills learned are vital to getting a fellowship funded. I wasn't awarded a fundable score for my first submission but was able to successfully resubmit. For my first submission, I received few comments or concerns about my research aims, but one of the primary critiques was a training plan lacking in clear outcomes.
3.      Make this an opportunity to think about your future career.
Again, to contrast with the RO1 grant, the NRSA fellowship is more about you and less about the research. Writing an F grant will probably be the first time you sit down and actually plan out a cogent career plan. Therefore, take this time to sit down with your mentor and get his or her input. And even if you are unsuccessful in obtaining an award, the writing experience and exposure to grantsmanship will benefit your future as an academic scientist.
4.      Enlist the help of your department's grant specialist.
The title is different for every department or school, but usually every department has a person who coordinates and submits grants. Become friends with this person. Along with your mentor, he or she will be your go-to person for any questions you may have. He or she should also have past examples for you to look over and use as guides for your application. Although NIH has a guide called SF 424, it can be difficult to understand. A quick email to your department's grants officer can resolve questions much more quickly.
5.      When resubmitting, carefully read and answer all reviewer comments.
 Try not to take any criticism of your application personally. Reviewer comments can sometimes be difficult to understand, so ask for help in interpreting their remarks before writing out a response. There is no guarantee that the person who reviewed your first submission will be there to review it again, as study section members come and go. Therefore, reiterate the problem the original reviewer had and emphasize changes made to correct any deficiencies.
An NRSA application may look like a daunting process, but the tips outlined above and my own experience show that with careful planning, success is possible.