In 2013, the Serial podcast shook the airwaves as it chronicled a crime in Baltimore. Since then, many have been inspired to use podcasts as an easily accessible learning tool, which has created an excellent means for people to better understand otherwise intimidating subjects.
There are many podcasts in science and medicine for those who are interested in learning about technological developments and research advances in the field, including some directly from Johns Hopkins. More recently, educators are using podcasts as a novel way to teach medical students and residents about various scientific topics.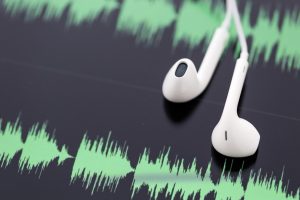 Even with their recent surge in popularity, until recently, little data existed on the use of auditory media in education. However, researchers discussing Free Open Access Meducation (FOAM) found that podcasts were being listened to more commonly than other forms of media and were found to be more beneficial. Beyond simply learning by listening, several groups have started programs geared towards the production of podcasts. The University of Chicago, for example, has developed a way to be able to record podcasts.
Given their relative ease-of-use, and potential to disseminate important information, a group of my co-residents and I decided to develop a series of podcasts on interesting topics in obstetrics and gynecology to share with other residents. We are also using this project to evaluate the effectiveness of podcasts as a learning tool.
Because developing our own podcasts was both fun and inspiring, we also wanted to share this technology throughout the country. To accomplish this, we were able to develop a quick and easy way to teach others how to make podcasts using GarageBand, software available on Mac computers and phones. Since then, there have even been some great podcasts coming out of our own institution, namely PodMed!
Listening to podcasts is usually a free endeavor and making one can be as well. There are over 200 free podcasts, rated in order of popularity on iTunes (not including those only available through iTunes U) that can increase your desire to learn more about your own field in science but also about a field completely new to you. Podcasts are more than just a fad and will hopefully prove to be an excellent new tool to educate others.
---
Related Content
Johns Hopkins Medicine Podcasts