Forbes 30 Under 30: Meet 3 School of Medicine Honorees
Jonathan Grima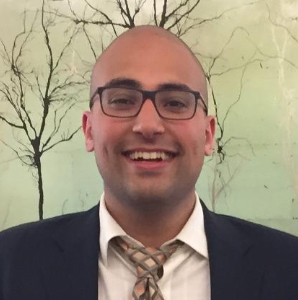 Hometown: I am a Maltese-American. I was born and raised in New York City with my three younger siblings. My parents and extended family, on the other hand, were all born and raised in Malta, a tiny, beautiful island country in the heart of the Mediterranean. My parents migrated from Malta to NYC about 35 years ago with very little money in their pockets but with great dreams and ambitions. One of those dreams was to ensure that each of their children received the education and opportunities that they never had. Fortunately, they succeeded. My father is a handyman and my mother is a maid, and they work hard each and every day to provide for our family and to ensure that my siblings and I are able to achieve all of our goals and dreams. They have made many sacrifices for me to get to where I am today and I would not be here without them.
What are you studying at Hopkins? I have been studying the role of the nuclear pore complex and nucleocytoplasmic transport in neurodegeneration since 2014.
What inspires you to continue your research? I was fortunate to study the dramatic arts at Fame — Fiorello H. LaGuardia High School in NYC, the same performing arts high school attended by Jennifer Aniston, Nicki Minaj, Robert De Niro, Al Pacino, Timothée Chalamet and other notables. Theater first introduced me to the incredible complexity of the human experience. Studying each of my characters and their thought processes and motivations got me interested in the inner workings of the brain and ultimately neuroscience. I have been hooked ever since. Although there was a plethora of topics in neuroscience that captivated my curiosity, I immediately gravitated towards studying how and why brain cells die and become dysfunctional in disease, mostly because my grandfather suffered and died from dementia when I was in high school. I quickly realized that there is only so much that can be done for patients suffering from neurodegeneration, and this feeling of helplessness inspired me and continues to fuel my research interests. Lastly, the creativity I acquired through my theatrical training at LaGuardia allows me to think outside of the box in neuroscience and in my everyday decisions. It will fuel me to continue to push boundaries and help make significant advances in basic-science research and medicine.
Mentor or lab PI: Dr. Jeffrey D. Rothstein has been my father-in-science for the past couple of years. He has always been extremely supportive of me and my research interests, and Jeff has done everything in his power to ensure my success. I have learned a great deal from him. I very much appreciate his enthusiasm, dedication and caring mentorship. I will forever be grateful to Dr. Rothstein. I am also thankful for the excellent mentorship and nurturing I have received from other incredible mentors including Dr. Solomon H. Snyder, Dr. Christopher A. Ross, Dr. Philip Wong, Dr. Michael J. Matunis and Dr. Seth Blackshaw. These are all remarkable scientists and leaders in research and medicine who I aspire to be in the future. They are also phenomenal mentors who have helped me to become the scientist I am today. I am indebted to each of them and I hope to follow in their footsteps.
Any future plans? I would love to continue studying basic molecular mechanisms underlying devastating diseases, with the goal of developing disease-altering treatments. I truly want to be able to help improve the lives of suffering patients and their friends and family through my scientific work. I want to do whatever I can to use my science to help patients in need.
---
Josh Cohen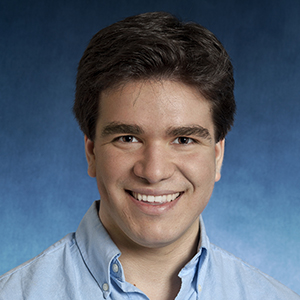 Hometown: I was born and raised in Atlanta, Georgia.
What are you studying at Hopkins? I'm an M.D.-Ph.D. student at Hopkins within the Department of Biomedical Engineering. My research focuses on the development of a noninvasive blood-based screening test for the earlier detection of multiple types of cancer. Specifically, my work aims to detect cancer-specific mutations in circulating cell-free DNA. Because cancer is, at it's core, fundamentally a genetic disease, the hope is that these mutations can intrinsically serve as a specific biomarker for the presence of cancer. Our laboratory recently demonstrated in a proof-of-principle study that the current iteration of our screening test can detect approximately 70 percent of eight common types of relatively early stage cancers (breast, lung, colon, ovary, liver, stomach, pancreas and esophagus) with nearly perfect specificity. This work forms the basis of a now ongoing clinical trial to evaluate the diagnostic sensitivity and specificity in a large-scale prospective clinical trial. Currently, I am extending this work to other common cancer types and exploring new avenues to enhance the performance of this test.
What inspires you to continue your research?  My research aspiration is the application of bioengineering to better understand, detect and treat cancer. This realization stemmed from my experiences on the cancer wards as a medical student and from my involvement in Camp Kesem, a volunteer summer camp for the children of parents with cancer. At the end of a long (and admittedly sometimes frustrating) day in lab, it is the promise and potential of our work to directly impact the lives of these patients that drives me forward.
Mentor or lab PI: I have been exceptionally fortunate to be part of an institution and a lab that has afforded me immense scientific opportunities. I am particularly grateful to my research mentors — Bert Vogelstein, Ken Kinzler and Nick Papadopoulos — for their unwavering support, guidance and mentorship.
Any future plans? Since I am pursuing a dual M.D.-Ph.D. degree, after I finish up my thesis work, I will return to the wards to complete my third and fourth year of medical school. I'm currently considering a career which blends scientific research with clinical oncology; however, I'm still relatively "undifferentiated" and open-minded at this point. I still have a long way to go! Nevertheless, as a future physician-scientist, I aspire to translate my work from the bench to the patient bedside with the ultimate goal of alleviating human suffering from cancer.
---
Luke Osborn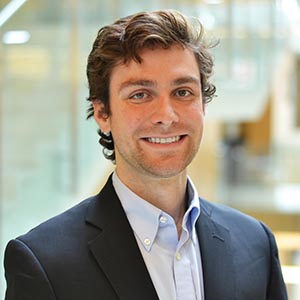 Hometown: Little Rock, Arkansas. I went to Little Rock Central High School and then the University of Arkansas, where I studied mechanical engineering
What are you studying at Hopkins? I started the Ph.D. program in biomedical engineering in 2014 after finishing my M.S.E. here at JHU (also in biomedical engineering). My research focuses on providing sensory feedback to upper limb amputees. Over the past several years, we've developed touch sensors that are modeled after our skin. The sensors go over the fingertips of a prosthetic hand and capture information about what the prosthesis is touching. We have been able to provide sensations of touch back to amputees by stimulating nerves through the skin in their residual limb. Using a neuromorphic model, we try to mimic receptor activity when we stimulate the nerves. We found that with this approach we could provide a range of tactile sensations back to an amputee, specifically the ability to feel and differentiate between sensations of pressure or pain.
What inspires you to continue your research? I really enjoy the translational aspect of the research I do. It can be very rewarding to see how improvements made in the lab can be applied to real systems, problems or needs. In the case of upper limb prostheses, this could be in designing a fingertip sensor that lets you pick up an egg with your prosthesis, or even providing the sense of touch back to someone who has lost it.
Mentor or lab PI: Nitish Thakor
Any future plans?I recently defended my dissertation, but I haven't committed to my next position yet. Regardless of where I end up, my plan is to continue research in biomedical-engineering-related fields. Specifically, I would like to focus on neuroengineering projects that aim to better understand how robots, sensors and sensory information can be utilized by humans to improve functionality. Understanding how we can convey meaningful sensory information to humans, and how they perceive and process that information, is an interesting challenge that I'd like to continue working on.
See the full list of this year's Forbes 30 Under 30 cohort.