What makes someone a leader? Is it an individual who makes the important decisions in a group setting? Or is it someone who is able to dream and carry out his or her vision?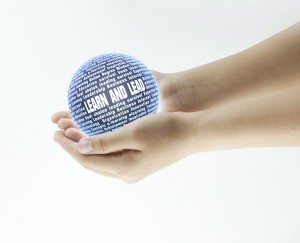 For many new postdocs beginning their careers around the country, being put in leadership positions for the first time can be a daunting task. Be it starting a new project in a lab or continuing on a previous project but adding their own twist to the story, there is an immense amount of pressure on postdocs to not only lead the research in their labs but also emerge as leaders themselves in their respective disciplines.
A recent report in the journal Nature estimates that in 2013, there were approximately 40,000 postdocs in the U.S. Though many are proficient in carrying out experiments and writing manuscripts, working in research means that one is a lifelong student. Indeed, postdocs are constantly updating and refining their skills throughout their careers, but few of them receive or have opportunities to have formal training on how to be a better and more effective leader.
Recognizing the value of having so many skilled researchers and the need for educating new leaders, last May, the Johns Hopkins Professional Development Office held a Research Leadership for Postdocs series. The workshop was first introduced in fall of 2014, but it was so successful that the office brought the series back this past spring. The comprehensive series encompassed 12 modules ranging from advancing in academia, project management, research budgets, networking and mentoring to working with hot-button issues in the workplace, among other interesting topics.
Of the more unique modules was one focusing on building and managing teams, where postdocs were able to take the full Myers-Briggs Type Inventory personality assessment. The test, which estimates how one perceives the world and makes decisions, was then used to demonstrate the diversity of personnel working in the research field. The goal was to not only to help postdocs identify their strengths and weakness, but also to learn how to effectively communicate, understand and work with individuals that have different or conflicting work ethics and views from their own. In the practical world, this translates to bringing together people of different backgrounds for a common cause, a frequent occurrence in many labs and offices, and imperative to future leaders of any field.
Another useful but rarely touched-upon subject was how to deal with potentially inflammatory issues. This session included interactive case studies of real-world scenarios of how to deal with manuscript authorship and proper crediting, and how to avoid potential conflicts. As publishing is a major aspect of research and training, this topic was a welcome discussion.
The response to this workshop was enthusiastic, and the attendees I spoke to praised how enriching and refreshing the topics were. Though it was not directly related to science, the workshop succeeded in supplementing postdocs with an often overlooked yet critical aspect of their training so that when they too become leaders, they can work with fewer conflicts and focus on advancing science.
---
1 Lifelong learning: Science professors need leadership training. Nature 523, 279–281 (16 July 2015)