Most students come to graduate school planning to become a professor. For some, that plan withstands the test of time, but for others, it loses its appeal and the search begins for other opportunities. Those who successfully transition away from bench science all have one thing in common: They broaden their resumes.
At Johns Hopkins, the Biomedical Careers Initiative (BCI) is an invaluable hub. It provides a significant amount of information on various careers and sponsors internships that can have a profound impact on trainees' marketability.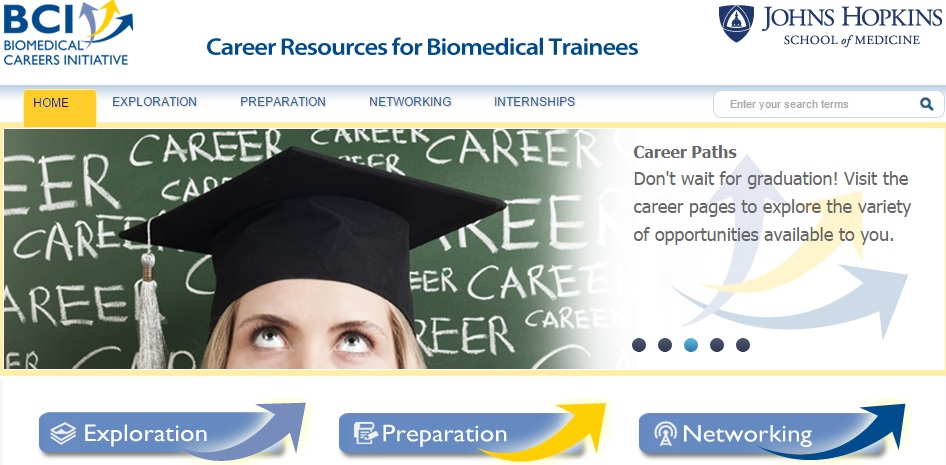 These internships recently caught the eye of two Johns Hopkins students.
Lily Raines is a biochemistry, cellular and molecular biology graduate student who came to Johns Hopkins planning for an academic career. Around her third year, her interest in academia dwindled, and her passion for science outreach escalated. Raines has spent her time at Johns Hopkins wisely, building a fantastic track record with outreach, including taking a leadership role with Project Bridge. The highlight of her resume, though, is a BCI-sponsored science outreach internship at the American Society for Biochemistry and Molecular Biology (ASBMB). The internship required her to take three months off from her lab work, but after a discussion with her boss about her career goals, she received approval.
"Not everyone can translate science into English very well," Raines says. "Outreach seemed like a nice merger of the skills I learned in graduate school and a job that has an obvious, direct impact."
According to Raines, actually working in a science outreach office was an eye-opening experience, but it was the network she formed that was the biggest benefit.
"My outreach mentor, Geoff Hunt, helped me with my job search," Raines says. "I could talk to him about my market value, which isn't something you can ask your research mentor for these kinds of careers."
Raines' successful internship propelled her into a career at the American Chemical Society, where she will be a senior associate of international activities in April.
Breann Yanagisawa is a graduate student in pathology and, given that she is the student editor of our blog, it's no surprise that she has been considering a science writing career. Her interest was sparked during her third year, when she attended a lecture by ASBMB's chief science correspondent in her Effective Science Communication class.
Yanagisawa learned about BCI-sponsored internships through a campuswide email and noticed one for science writing. After an in-depth career discussion with her research adviser, she is now set to spend the spring as a member of the ASBMB science writing team.
"I am extremely excited to get to see what day-to-day life as a science writer is actually like, especially how it differs from my typical day in lab," says Yanagisawa.
Both Raines and Yanagisawa are fine examples of how Johns Hopkins students can explore career options. Learn from them, and keep in mind that when it comes to moving to a career outside the lab, a graduate student resume won't be enough. Your resume has to show your interest and passion for the career you've chosen. Starting early with evaluating your career goals will allow you to take advantage of all the resources Johns Hopkins has to offer.
Want more information? Visit the BCI website for current internship offerings or attend its general information session on March 14 (register here). For more specific information on the science outreach internship with ASBMB Today, Geoff Hunt will be on campus on March 29 (register here).
---
Related Content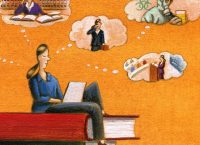 Charting a Course Outside the Academy: Biomedical Careers Initiative helps graduate students explore diverse opportunities.
Read more about the program in our Dome publication.
Watch our video to meet some of the students that have benefited from the Biomedical Careers Initiative internship program.