Every 19 minutes, someone dies from an opioid overdose in the United States. Yet the number of opioids prescribed annually is so high that each American adult could be medicated on a full bottle of pills around the clock for a whole month. Between 2013 and 2014, the risk of dying from opioid overdose increased by 14 percent and was triple the rate of deaths from motor vehicle accidents. In Maryland, there is an unfortunate association between medically prescribed opioids and the rise in consumption of illicit drugs, like heroin.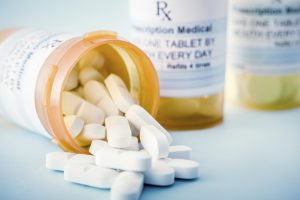 Given the alarming rate of drug-related mortality, many organizations have taken steps to mitigate the problem. The Food and Drug Administration issued new requirements that immediate-release, or fast-acting, opioids must carry "black box" warning labels. The Centers for Disease Control and Prevention has dubbed death from opioid overdose a national epidemic, and on March 15, it came out with new national guidelines regarding opioid prescriptions for chronic pain management. In essence, the guidelines recommend that providers prescribe nonopioids as a first line, use the lowest efficient dose of opioids possible and consider opioids primarily as a last resort for noncancer pain. The federal government recently joined the overdose prevention campaign by announcing several initiatives in a $1.1 billion budget proposal to find innovative ways to fight this epidemic.
In response to this challenge, researchers at Johns Hopkins have begun exploring ways to help solve this public health crisis. Recent studies suggest that use of Narcan as a rescue medication for opioid overdose shows great potential for preventing overdose-related mortality in the community. Narcan is an FDA-approved nasal spray version of naloxone hydrochloride, an opioid antagonist, which quickly reverses the common issues of opioid overdose.
To test Narcan's usefulness and safety, an interdisciplinary team of nurses, physicians, residents and Armstrong Institute fellows in the Department of Physical Medicine and Rehabilitation examined how often physicians were prescribing Narcan in the acute inpatient rehabilitation setting. The pilot study found that although 50 percent of patients were discharged home on opioids, clinicians rarely prescribed Narcan as a pre-emptive measure against opioid overdose.
Since the CDC guidelines strongly support use of Narcan, the team began a quality improvement project to standardize and improve provider compliance with Narcan prescription. To begin, all front-line health personnel underwent an extensive Narcan training and education course. In the course, providers were encouraged to have discussions with patients taking opioids for chronic pain and help patients understand when and how to use Narcan. As a first step to initiating cultural change in the approach to chronic pain management, all providers were required to provide Narcan prescriptions for patients being discharged home on opioids.
Thanks to such efforts, the unit saw a 40 percent improvement in the number of patients discharged with Narcan scripts over three months.
Concurrently, the team identified some major barriers, which may be prime targets in addressing the opioid epidemic. Lee Ann Sprankle, a team leader on the project, noted that, "we immediately realized that behavior change through patient education was a huge aspect of reducing opioid overdose risk. Sending patients home on Narcan was just the tip of the iceberg."
The team has expanded its quality improvement project to include instructional home pain management videos and handouts. There is also renewed focus on patient education, setting up follow-up appointments in pain clinics and establishing an opioid tapering program. The group's work has been recognized nationally, and the project findings were presented on April 19 at the fourth national Summit on Safety and Quality for Rehabilitation Hospitals.
One thing worth emphasizing is that the national effort would be remiss without delving deeper to understand patients' motivations and risk behavior profiles. By taking these key steps, providers could be on track toward ending this uneasy tango of opioid-related deaths.
---
Related Content