Learning medicine is like studying abroad. As a third-year medical student, you cross the border from lecture hall to hospital ward and are expected to adapt quickly to a new sets of rules, a new language, and different expectations for your behavior and role. Needless to say, it's overwhelming.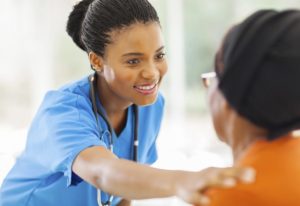 The patient experience is similar in this way. From healthy to sick, from home to a sterile, busy environment full of needles, medication and constant awakenings, being a patient in a hospital can be terrifying. This is especially the case for pediatric patients who may not fully grasp the reason for their hospitalization.
This past month, I was fortunate to be part of a pilot endeavor that sends Johns Hopkins University School of Medicine medical students to Johns Hopkins All Children's Hospital in St. Petersburg, Florida, for their inpatient pediatric rotation.
In a typical setting, physicians may "round" on their patients by going from room to room, discussing the day's care plan outside of each room in "medical speak," before entering and sharing the plan with the patient. Thus, patient input into medical decision-making is often scarce and there is limited understanding of the hospital course.
The budding pediatric residency program at Johns Hopkins All Children's promotes family-centered rounds, a practice that encourages active patient and family participation in creating a unified care plan for a child. Family-centered rounds emphasize shared decision-making and the importance of the family's and patient's involvement in the conversation about their care. As medical students at Johns Hopkins All Children's, we had the opportunity to lead family-centered rounds on the patients we followed.
My typical day would start early in the morning. An intern and I would usually visit the patient, gathering crucial information to guide his or her care plan. Later on, we would lead our entire group, consisting of an attending physician, several resident physicians, another medical student, the patient's nurse and, at times, two pharmacists into the room. Although a large group can be intimidating, bringing everyone involved in a patient's care together allows for direct communication, immediate advice and feedback from all parties, and easy clarification of the plan.
After introducing the patient and all family members in the room to the care team, I would first relay the patient's history, physical exam findings and lab results in lay language, making eye contact predominantly with the patient and family. Then, the plan for the day is shared, with time for clarification and modification.
Studies have found that family-centered rounds are more efficient and have higher patient satisfaction rates. For me, I was able to witness the way that patient-centered rounds empowered patients and families during times of uncertainty, reminding them that they had a whole health care team on their side, working to find answers and to heal.
Are you interested in learning more about the patient's role in health-related decision-making? Consider attending Partnering with Patients in Decision-Making: Continuing the Conversation at Johns Hopkins, a one-day, interdisciplinary conference on June 1, 2016, that includes patients, family members, community members and health care providers. Registration is free.
---
Related Content