Discover the Mysteries of the Brain at the Baltimore Brain Fest
Ever wonder if you're a supertaster or what a sheep brain looks like? You can find out all this and more at this year's Baltimore Brain Fest. On Sept. 17, Project Bridge will host the inaugural Baltimore Brain Fest at the Liberty Elementary School recreation center. The free event aims to connect the public of Baltimore with the goings-on of modern brain science research through fun activities for all ages.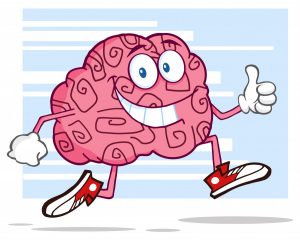 If you've ever thought the brain to be a bit mysterious, don't worry — you're not alone. This misunderstood organ, a topic rarely covered in early education, is riddled with a slew of misconceptions. Neuroscience is an intimidating topic, but it doesn't have to be. At Baltimore Brain Fest, Project Bridge aims to demystify that squishy organ within your skull and show just how fun learning about the brain can be.
Project Bridge has a great track record of engaging the community in science through science cafés and farmers market booths. Daniel Pham, co-founder of Project Bridge, is ready to "multiply it tenfold" through the Baltimore Brain Fest. Pham says: "Brain Fest will allow the Baltimore community to take advantage of science and community resources. We hope that the Brain Fest will foster public interest in science research, create new advocates for science and encourage Baltimore students to pursue STEM careers."
Brain Fest will be packed with demonstrations ranging from comparative brain anatomy, to deciphering odor mixtures, to building a microscope out of your smartphone. With equipment from Backyard Brains from the University of Maryland and a prosthesis demonstration from the Johns Hopkins University Applied Physics Lab, attendees will also learn the ins and outs of electrical nerve conduction and use their nerves to move machines and even their friends.
The Baltimore Brain Fest will also feature Escape the Brain, based off of the Escape the Room games, where players are locked inside a room and must interact with the objects within to find clues and unlock the door to free themselves. However, in this activity, K-12 students' knowledge of the brain is put to the test as they solve interactive, hands-on puzzles around the inside of the brain (room) to "unlock" a forgotten memory filed away in the hippocampus.
Throughout the day, invited speakers from The Johns Hopkins University will initiate public-friendly conversations about the work they do and the interesting research occurring in their respective fields. Topics range from sleep and circadian rhythms to how mindfulness can combat mood disorders. Project Bridge has also recruited community partners, such as the Association for Women in Science, the National Alliance on Mental Illness and Baltimore Under Ground Science Space, to provide a wide range of examples of science going on in our communities and how the public can get involved.
Interested in attending or volunteering? All the details for the event can be found at on the Brain Fest website, and questions can be directed to baltimorebrainfest@gmail.com.